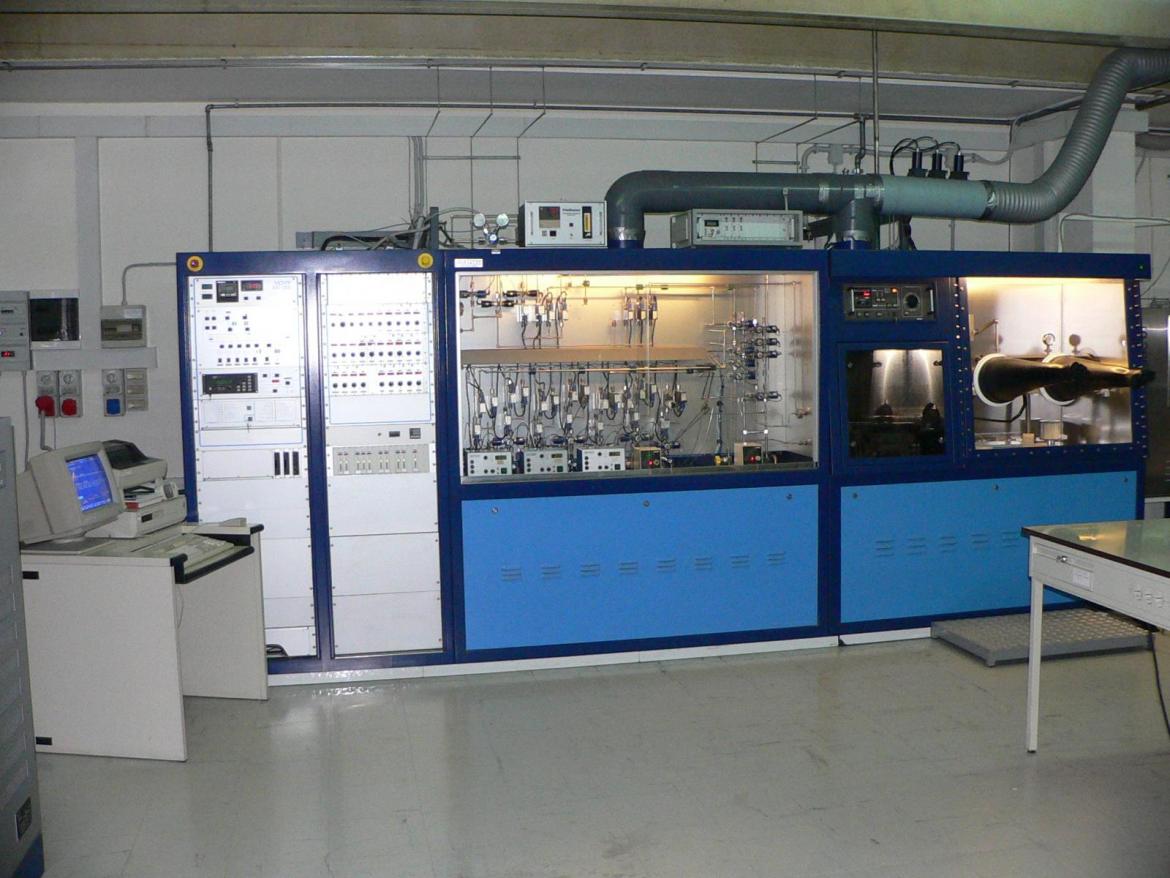 AIXTRON mod. AIX200 MOVPE system for III-V compounds
The 20-years research experience in the field of materials synthesis has been focussed on the MOVPE growth initially of wide band-gap II-VI compound semiconductor heterostructures for applications to blue-green optoelectronics, and more recently of III-V and II-VI compound semiconductors based nano-structures synthesized by bottom-up approaches for applications to nano-/opto-electronics, sensing and photovoltaics.
The Epitaxial Growth Laboratory applies the Metal Organic Vapour Phase Epitaxy (MOVPE) technology for the growth of III-V semiconductor compounds by using an AIXTRON MOVPE reactor, model AIX200RD. It is a modular system equipped with:
2'' dia. wafer chamber with a quartz liner and a pyrolitic graphite susceptor
IR heating system up to 730°C
no. 8 metalorganic and gaseous source lines
thermostatic baths​
UHP H2 and N2 as carrier gas
dry-box for samples loading
dry scrubber for exhausts
mass and pressures controllers
Unix operating system for the automatic control of the growth process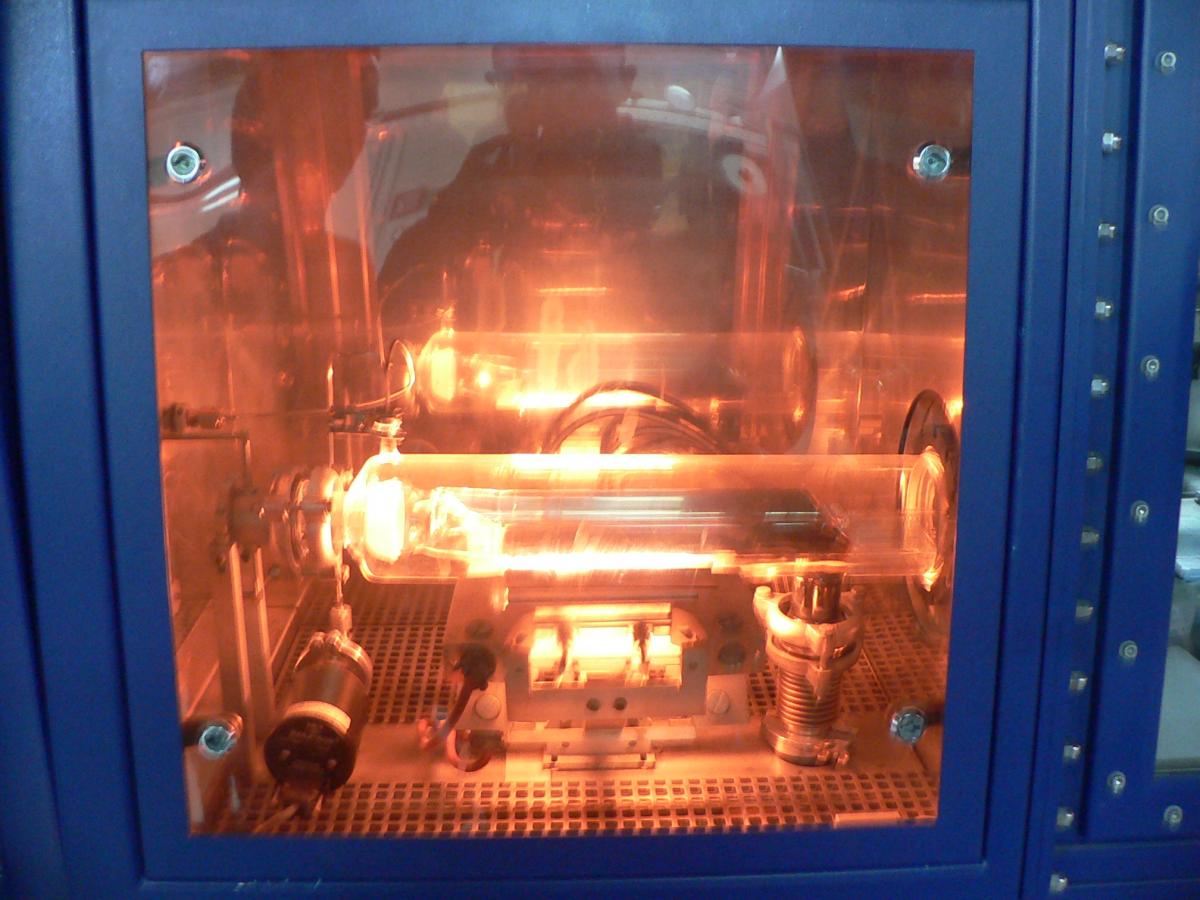 The principal research activity of this Lab is devoted to the MOVPE growth of III-V nanowires by means of the Vapour Liquid Solid (VLS) method.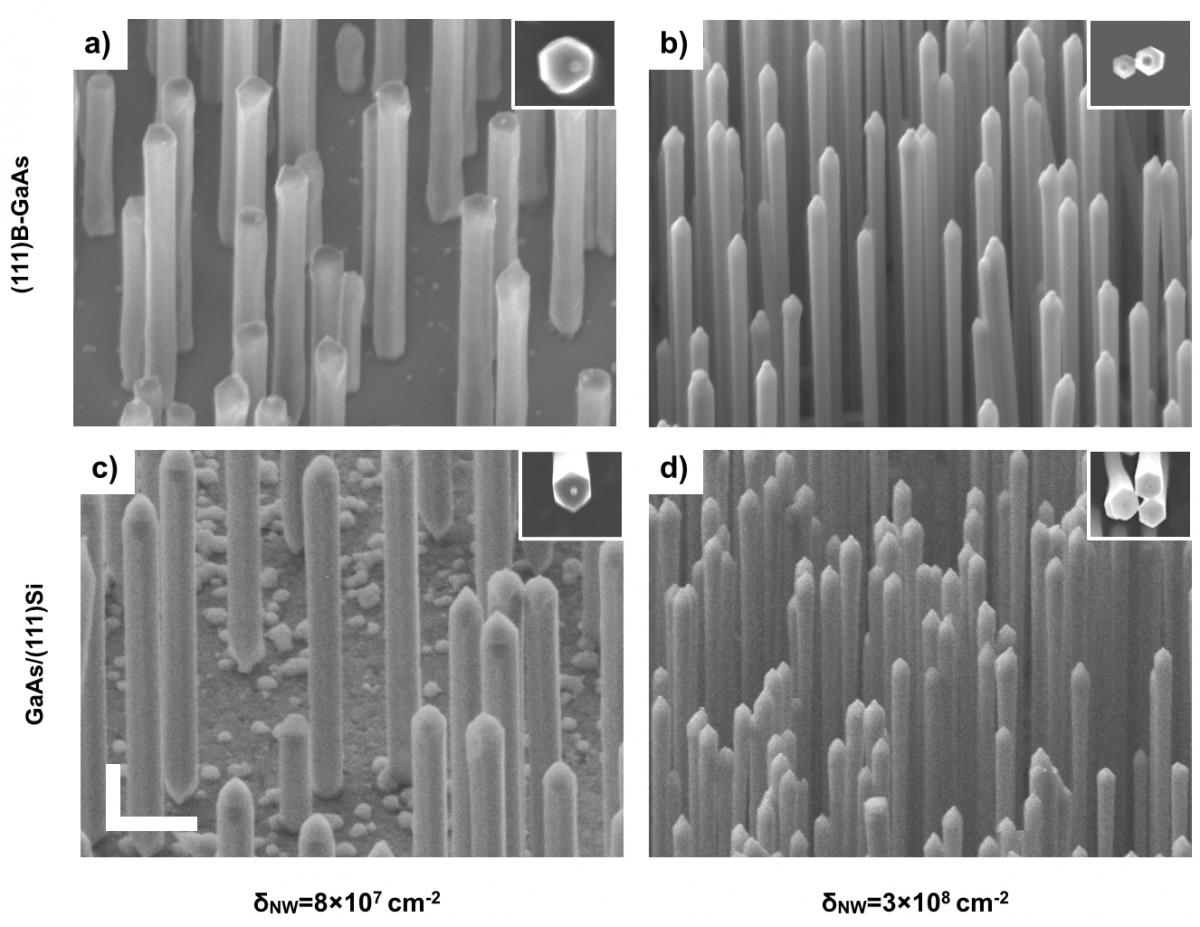 FE-SEM micrographs of GaAs/AlGaAs core-shell nanowires grown on different substrates. The insets are magnified plan-view images. The marker represents 1 micron.
I. Miccoli, P. Prete, and N. Lovergine, CrystEngComm 17 5998 (2015)
III-V compound semiconductors based nano-structures are synthesized by bottom-up methods for applications to nano-/opto-electronics, sensing and photovoltaics (core-shell and core- multishell nanowires based on GaAs-AlGaAs)
Contact person: Paola Prete